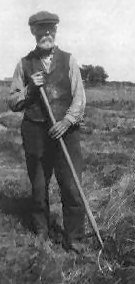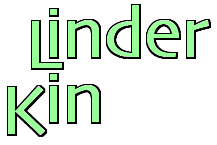 A site for the discovery, communication and presentation of information of, about and for the descendants of Charles Fredrick Linder (born Karl Fredrick Anderson).
---
To maintain family privacy, certain portions of this web site may be restricted to access by family members only. If you are a direct descendant of Charles Fredrick Linder, or married to one, you are encouraged to contact the webmaster for access.



Areas of Exploration
---
Karl Fredrick Anderson - Charles Fredrick Linder
7-19-1858 - 7-30-1940
Caroline Carlson
11-23-1865 - 8-5-1938
The following was written by one of the 3rd generation Linder cousins (at present unknown to me) sometime after 1980
Caroline Carlson came to America from Göteborg, Västergötland, Sweden when she was somewhere between the ages of 18 to 20. Her father's name was August Carlson. Charles Fredrick came from Göteborg, Västergötland, Sweden when he was somewhere between the ages of 21 to 23. His father's name was Andrew. Charles didn't stay in Sweden because they had to take a years military training if they stayed. Charles and Caroline lived 7 Swedish miles apart in Sweden, but met in St. Paul, Minn. He worked for the railroad and because there were 9 other men with the same name as his, he changed it to Linder, This was about 1885. They were married May 4, 1888 in St. Paul and lived at 161 Glencoe the next 4 years. Oscar and Florence were both born in St. Paul. In 1892 they moved to homestead a farm in Lincoln Township, County of Burnett, near Grantsburg, Wisconsin. (The farm was about 6 miles from Falun and 10 miles from Grantsburg.) When Walter was a little baby they sold some of the land where their house stood and built a new house on another section of their land. When they could no longer care for themselves they left the farm (Uncle Walter moved into it) and went to live on a small place across the road from Uncle Joe. Caroline died there and Charles went to live with Walter. He was sick for 3 years and spent a couple of weeks in a hospital but died at home. Charles died from a stroke and Caroline died from kidney trouble. Both Charles and Caroline died in Burnett County, Township of Wood River in Wisconsin. Charles was 82 and Caroline was 72 at the time of their deaths. They are buried at the Freya Cemetary.
Caroline had a cousin named Arvid Lundberg who came here from Sweden.
---
This page prepared by
Roger's Page